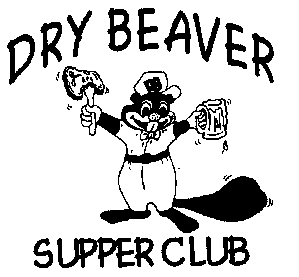 The Dry Beaver Supper Club
THE DRY BEAVER WILL OPEN NOVEMBER 5TH FROM 6:00-7:30PM (CLOSING AT 8:30PM) FOR THE FIRST 80 PEOPLE. ORDERS WILL BE ACCEPTED UNTIL WEDNESDAY NOVEMBER 2ND AT 6PM. A PLEASE GO TO THE CALENDAR OR MENU PAGE AND EMAIL TallKimBeaver@thedrybeaver.biz WITH YOU PRE-ORDER. NO ORDERS WILL BE CONFIRMED UNLESS YOU PRE-ORDER.
THANKS FOR YOUR SUPPORT.
WE WILL BE OPEN ONLY FOR PRIVATE PARTIES OF ANY KIND. BOOK YOUR CHRISTMAS PARTIES NOW. WE WILL BOOK PARTIES MONDAY THROUGH SATURDAY ONLY.