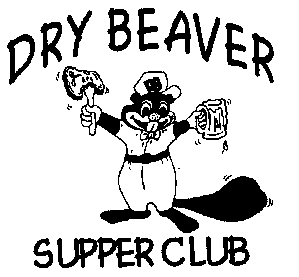 The Dry Beaver Supper Club
THE DRY BEAVER IS NOW SELLING FRESH VEGGIES EVERY WEDNESDAY FROM 4:OOP TO 6:00P. YOU ARE ABLE TO PICK YOUR OWN OR BUY WHAT HAS ALREADY BEEN PICKED. THERE ARE TOMATOES, ORKA AND MUCH MORE. PLEASE FOLLOW THE SIGN TO THE GARDEN WHEN YOU TURN ON 135TH STREET. IT IS LOCATED JUST ACROSS THE RIVER BRIDGE.
THE NEXT DATE THE DRY BEAVER WILL BE OPEN IS SEPTEMBER 13TH . PLEASE GO THE MENU PAGE OR THE CALENDAR PAGE FOR THE SPECIAL MENU. EMAIL YOUR CHOICES TO:
TallKimBeaver@thedrybeaver.biz
THANKS FOR YOUR SUPPORT.
WE WILL BE OPEN ONLY FOR PRIVATE PARTIES OF ANY KIND. BOOK YOUR CHRISTMAS PARTIES NOW. WE WILL BOOK PARTIES MONDAY THROUGH SATURDAY ONLY.