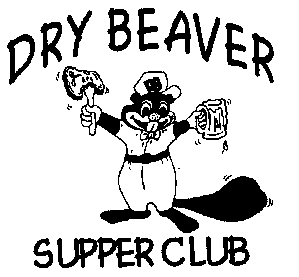 The Dry Beaver Supper Club
THE NEXT DATE THE DRY BEAVER WILL BE OPEN IS FEBRUARY 7TH AND FEBRUARY 13TH FROM 6:00PM-7:30PM. PLEASE GO THE MENU PAGE OR THE CALENDAR PAGE FOR THE SPECIAL MENU. WILL NOT ACCEPT ANY ORDERS WEDNESDAY 15TH AFTER 6PM. EMAIL YOUR CHOICES TO:
TallKimBeaver@thedrybeaver.biz
THANKS FOR YOUR SUPPORT.
WE WILL BE OPEN ONLY FOR PRIVATE PARTIES OF ANY KIND. BOOK YOUR CHRISTMAS PARTIES NOW. WE WILL BOOK PARTIES MONDAY THROUGH SATURDAY ONLY.