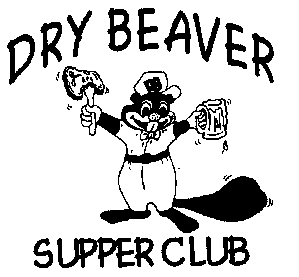 The Dry Beaver Supper Club
THE DRY BEAVER NEXT OPEN DATE IS JUNE 17TH FROM 6:00-7:30PM (CLOSE AT 8:45PM) FOR THE FIRST 80 PEOPLE. ORDERS WILL BE ACCEPTED UNTIL WEDNESDAY JUNE 14TH AT 6PM. A PLEASE GO TO THE CALENDAR OR MENU PAGE AND EMAIL TallKimBeaver@thedrybeaver.biz WITH YOU PRE-ORDER. NO ORDERS WILL BE CONFIRMED UNLESS YOU PRE-ORDER.
THE DRY BEAVER CONCESSION WILL BE AT THE FARMERS MARKET STARTING APRIL 1 2017. STOP BY AND HAVE BREAKFAST WITH US. MENU WILL BE ON THE CALENDAR OR MENU TAB.
THANKS FOR YOUR SUPPORT.
WE WILL BE OPEN ONLY FOR PRIVATE PARTIES OF ANY KIND. BOOK YOUR CHRISTMAS PARTIES NOW. WE WILL BOOK PARTIES MONDAY THROUGH SATURDAY ONLY.